MIDSUMMER, A (SWEDISH) SONY XPERIA LIVE WALLPAPER THEME
This theme was also teamwork with my fellow student designers. We were asked to design a theme for the Swedish midsummer holiday. So we incorporated everything that symbolised midsummer that we could think of. If I remember correctly, the theme even came with the song "Små grodorna" as a ringtone.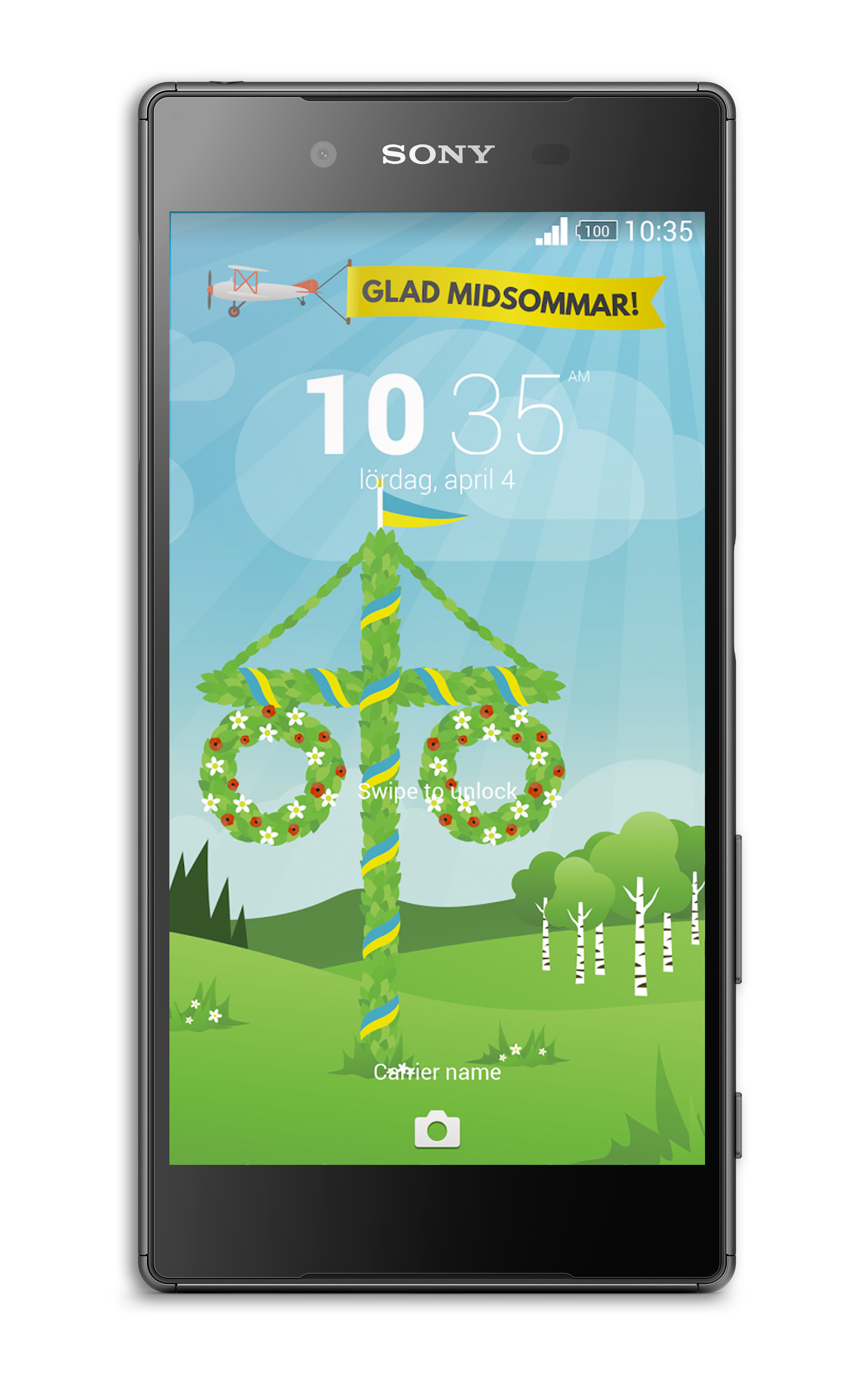 My part of designing this theme was collaborating with my team on the concept design, as well as creating part of the graphics. In the screens above, for example, I made the illustrations of the little dancing frogs as well as the midsummer pole. While other team members designed the trees and the house etc. We always worked like that. We decided what we needed to create, and then we divided the work between us.  One would make buttons, another would make bars etc, and we all agreed on how we wanted it to look.