PHONE CASES
I worked at The Green, making designs for the SONY brand. The idea was to design some phone cases that would match the SONY Xperia Themes. These cases and other merchandise onto which the designs are applied, are for sale on the Caseable store (the image above links to the SONY design store there).
 Below you can see some of my designs. You can click on the cover images to see them on their store pages at Caseable.
CITYSCAPE NEW YORK
This cover was designed to go along with a New York theme, that was a part of a series of themes of different cities (there is also a "Cityscape London" available in the store, but I did not design that one). All of the themes had a watercolored feel to them. I was to design something that screamed NY, so I figured that Manhattan would place it on the map (pun intended).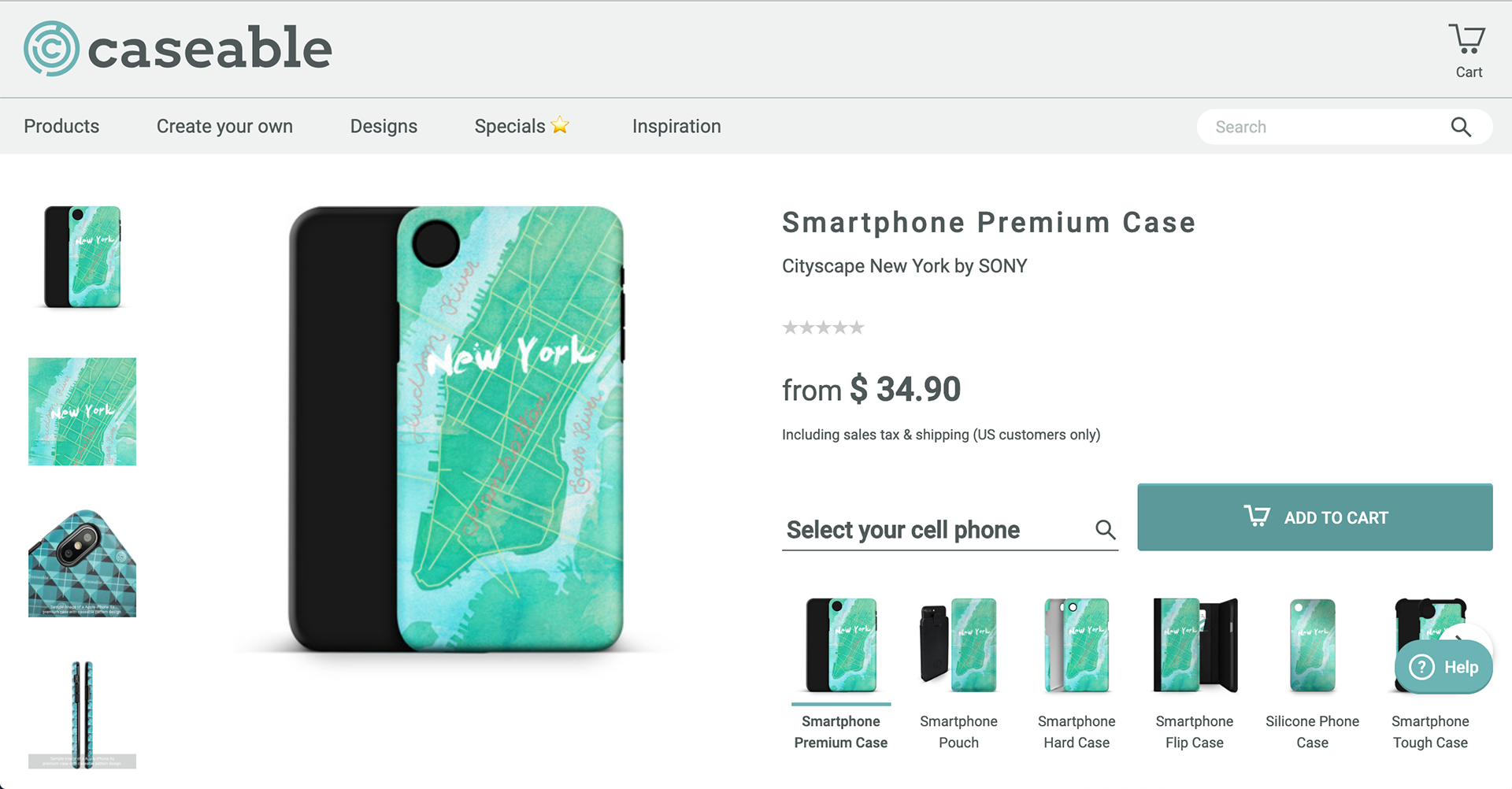 BLOSSOM
Blossom is an Xperia theme designed for behalf of SONY. I describe the design more in the Blossom theme page. Read more about blossom
here.
DIA DE MUERTOS
Here you can see an example of how the the design of the phone cases and the themes were supposed to go together. If you want to know more about the background design, you can read about that
here
. 
PEARLS & TWEED
This was a design that was inspired by vintage femininity versus masculinity (among other things). They do not match, but maybe the couple didn't either, maybe they got divorced. Who can tell?
There is a theme to go along with the Tweed cover, and you can find that on this page 
here
 in this gallery.