HOTEL TRANSYLVANIA 2. A SONY XPERIA LIVE WALLPAPER THEME
I was employed as a student worker at Sony Mobile in Lund, when I was asked to design a Sony Xperia theme for the upcoming movie Hotel Transylvania 2. The client was Sony Pictures. I made five proposals of home/lockscreens, but instead of picking one they liked, as expected, they picked three of them. Here you can find the first one, the main theme. The others are
Murray
and
Dracula
.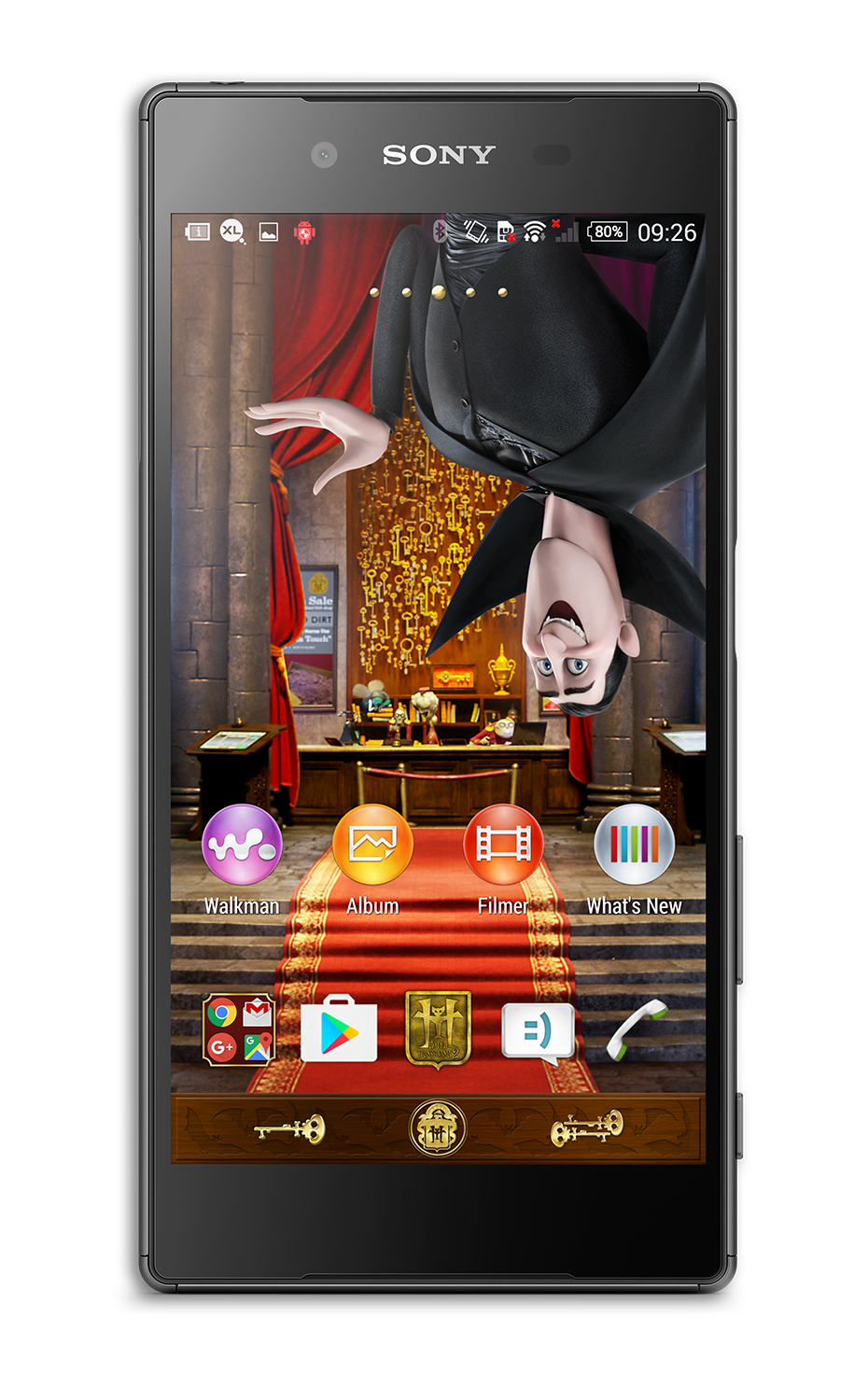 I was provided basic graphic assets by Sony Pictures. I could choose between several characters and several backgrounds. It was a little bit like those paper backgrounds one could play with as a kid, that you could put stickers on?  (I remember I had one with Dr. Snuggles.)
With this theme I went for the Hotel where the story takes place. My thought was to make the app mirror the feeling of being in a hotel as much as possible. The lock screen is the entrance, where one is welcomed to the hotel. The home screen is the lobby. Dracula was greeting, the keys on the wall twinkled. The navigation bar was meant to be a desk, and the icons of course the keys to the rooms. 
Above you can see some of the screens (click to see them in larger format). The pullout menu on the drawer (to the left), is supposed to be an elevator wall with buttons. The apptray beside it, is meant to be a desk pad. The buttons (you can see all of them in the last two screens to the right) are metallic and golden, to reflect the luxury of a hotel.
My work on this theme was everything from concept to final presentation, including marketing material. 
I designed the theme and its assets apart from background images, logo, characters and a couple of graphic objects (such as the keys and the bat shapes, that I just added layer effects to) which were provided to me by Sony Pictures.